Young Writers' Competition
Win £100 and your writing published in Red Pepper
August 2013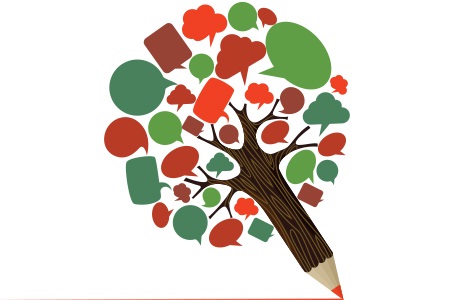 Calling all young writers, activists and aspiring journalists! If you're aged between 16-25 years old then why not enter our young writer's competition? Entries will be judged by George Monbiot, author columnist for The Guardian; and Kara Moses, environment editor at Red Pepper.
The winner will get their work published in Red Pepper, receive £100 and get a one years subscription to the magazine. We will also publish some of the runner up entires on our website. Just answer the following question:
How can we make our world fairer and more sustainable at the same time?
Write up to 800 words about an inspiring project or policy which is tackling the environmental crisis and addressing social or economic injustice at the same time. Where has this initiative been discussed, developed or adopted? Could it be applied elsewhere?
Deadline: 22 November 2013
More information and competition rules
1. You must be 16-25 years of age.
2. Your article must be up to 800-words long and written in English.
3. Only one entry per person, which must be submitted electronically as a word document by 22 November 2013. Attach the document in an email, with the email subject line stating 'Red Pepper young writers' competition' to Kitty Webster at kitty@redpepper.org.uk
4. Your entry must clearly state the following:
– Your name, age, place of education/work, and a contact number (landline or mobile)
– How you heard about the competition, e.g. through which one of the supporting organisations, or through which student society
If you have any questions then email kitty@redpepper.org.uk
*** Good luck! ***

Originally posted on Red Pepper Blog by Kitty, click here to view
This competition is kindly supported by the following organisations:
People&Planet – the largest student network in Britain campaigning to end world poverty, defend human rights and protect the environment.
Shake! – A project that brings together young people, artists and campaigners to develop creative responses to social injustice.
Woodcraft Folk – the co-operative children and young people's movement. They run hundreds of education groups in towns and cities across the UK where young people of all ages meet to play co-operative games, make friends and learn about big ideas from social justice to climate change.
Young Greens – the youth and student branch of the Green Party. Young Greens aim to harness the energy and ideas of young people, and change the direction of our society towards a sustainable and just future.